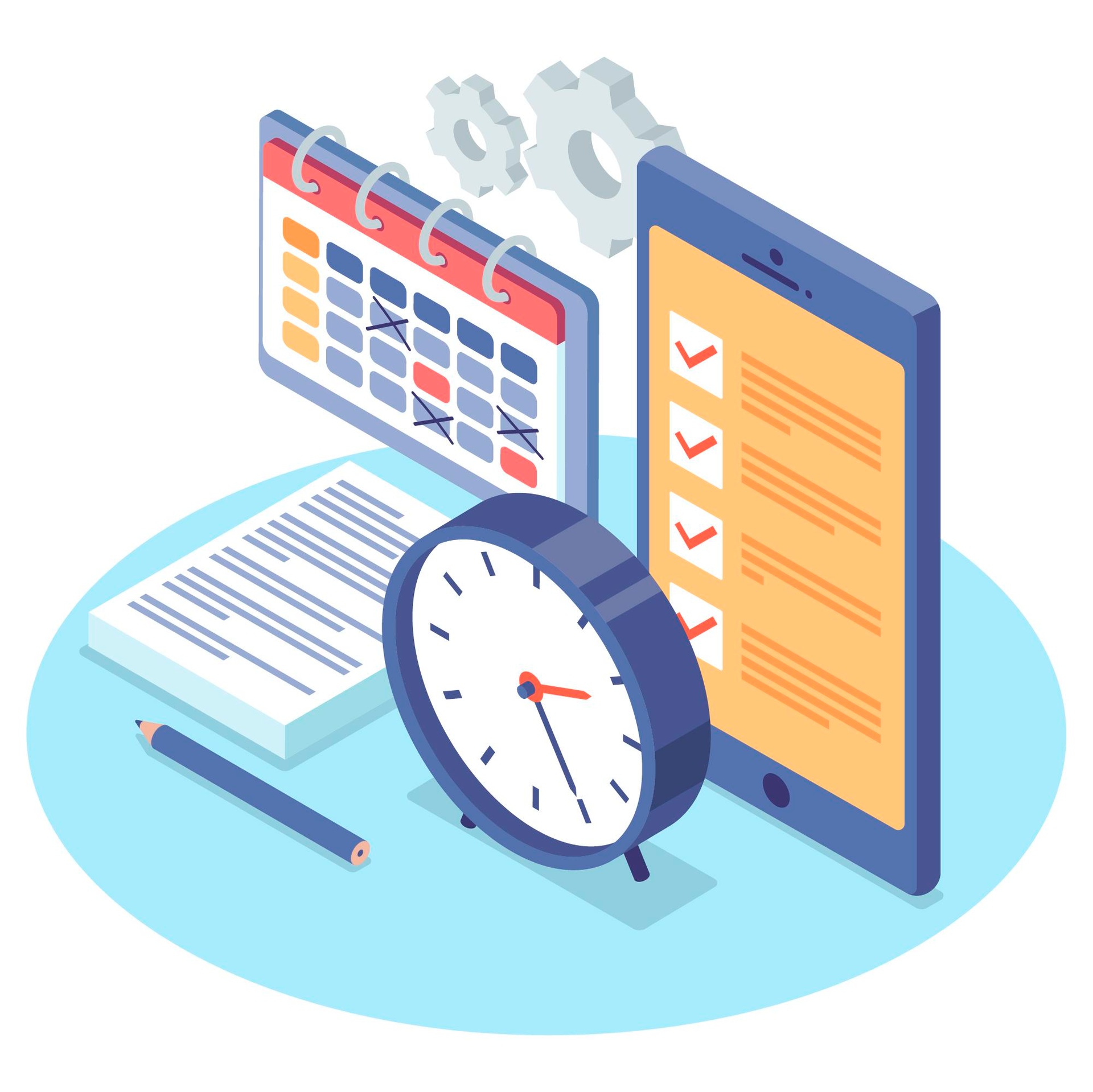 Manage Your Time Effectively With elapseit Timesheets
Keeping track of worked time can be tedious and even annoying sometimes. Especially when there are more projects "on your plate". In the absence of a tool, it can be pretty bad. And using a simple Excel spreadsheet won't be much of a improvement. It's really time consuming, doesn't allow you easy access to needed reports and, like almost anything done manually, it's prone to errors.

So, if you're not into doing unnecessary administrative work, you should switch to a smart online timesheet like elapseit 😊

Let's check first what can you see in an elapseit timesheet:
Number of allocated hours on each project / phase / activity you've been assigned on;
Number of logged hours on each project / phase / activity which doesn't have to be equal to the number of allocated hours; depending on the settings, you can also log hours on projects you don't have allocated hours, if the case;
Number of submitted hours on each project / phase / activity;
Number of leave days / hours - feel free to add a leave request directly from your timesheet.
By default, the timesheet displays current week details, but you can switch back and forth in time as far as you need. When you log the worked hours, you can add a comment and inform whether you worked remote or offered night support.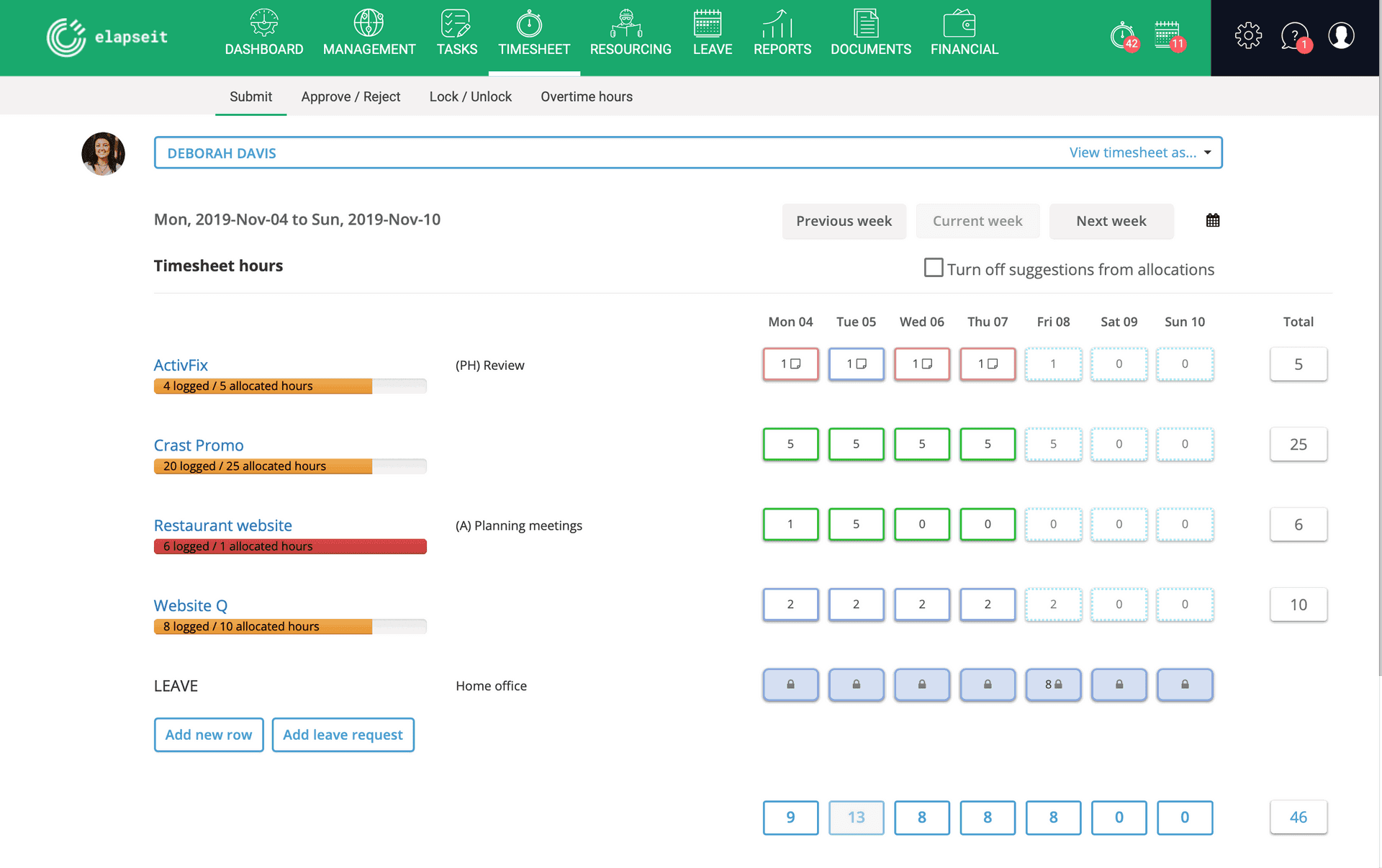 After the daily worked hours are filled in, let's see what other benefits you can get for using an online timesheet:
Time saving – paper-based time tracking systems are difficult to update and quite inflexible; besides the fact that online timesheets can be updated very quickly, in case a small error occurs, it has to be changed in one place only and the data will automatically be updated everywhere; it also enables automated process approval and allows progress to be checked in real time;
Data accuracy – since the "rule-of-thumb" estimates are no longer used, errors are drastically reduced; the employees can easily document their work and record their daily activities which makes it easier to remember how much time they spent for each task;
Easy track of billable hours – with just one click you can set which project hours are billable and invoice them without mistakes;
Quick access to business reports – since all information is stored in one place, any analytical report that will allow you to identify improvement areas, can be easily generated with just a few clicks; data can be analyzed from different perspectives to provide insights on projects progress;
Productivity boost – employees will be able to schedule their work much more efficiently through clarity in work distribution; also, tasks won't be overseen anymore due to reminders settings.


No matter the size of your business, you definitely want to keep it competitive on the market. So, why not put yourself at ease by using smart timesheets to track your projects and focus more on how to increase business profit?!