Resource planning, time tracking and project management,
from project kickstart to invoice
Dare to plan
Resource planning and project management.
Get started in seconds.
No credit card required.
Cancel anytime.
Start free trial
You can do it with elapseit. Our goal is to build a workforce management platform that provides solutions and answers to almost all the questions that a manager or employee might have. From hiring your first employee or signing your first contract to invoicing the hours you've put into a project and getting paid, elapseit wants to help you keep everything simple, efficient, and under the same roof.
We're not the only ones
about elapseit
10,000+ users in 43 countries use elapseit. You are in good company.
From the first call with elapseit CEO, till this day, our overall experience and interactions with the elapseit team have been outstanding. If there was something that we needed or wasn't yet available, the elapseit team always came up with a reliable workaround, and then they came up with the actual function to make it work. They embodie Agile approach, taking on all client feedback and implementing the changes really fast. I have worked and trialed dozen of tools to manage scheduling, budget, forecast, invoicing and expenses, and elapseit is by far the best tool; excellent features, good UI, easy to use, customizable dashboard, flexible reporting, best value for money, and outstanding client management. elapseit is one of the few tools available on the market that provide an end to end solution from allocating people to new project till invoicing.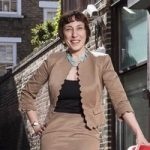 Isabelle Blanchot
Chief client Experience - AND Digital
Did we mention the mobile app?
Current era belongs to smart phones. Users should be able to do almost anything while on the move. From submitting timesheets, expenses or vacation requests to viewing their allocations. We got you covered!
Get your mobile application and stay one step ahead of deadlines. Do what must be done on the go.
Dive in. Here are some of the top features you will find on elapseit
Or try it for free! No credit card needed, no strings attached
Something is still missing? You can get it for free!
So, you use the platform, all is sun and shiny but at the end of the month you need *THAT report.
Or you feel that you can help the HR department and your business by focusing on people and project skills that brings the most income (real case, implemented by request from one of our clients).
Long story short, if you need something that we don't have yet just give us a shout. If it ads value to the platform, you may have it for free in the next weeks.